It's OK To Need Someone To Listen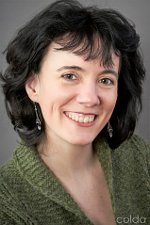 June Blessings to you all, wherever you are. The world is very green here in Wiltshire, UK.

In May I took my first trip outside the UK since 1993. I went to the lovely Swansea, Wales to be key speaker at the Global Love Day Event. (I have been much teased about the name of that event by the way. Friends have referred to it as the Love Fest or the Love in!)

It was delightful. A beautiful group of people and a day to celebrate the unconditional Love which underlies all things and to invite it to flow through us to the world.

"For in him we live, and move, and have our being; as certain also of your own poets have said, For we are also his offspring"
(Acts 17:28, KJV esword)

I love that.

In Love we live and move and have our being.

Dear God, Dear Love,
I invite you to live and move and have your being in me.
Amen.



I stood on the beach at Swansea and thought of you who are bedbound and housebound. I brought you there with me to feel the sea breeze, listen to the waves on the shore, look at the endless horizon, and be lightly covered in winds of sand!



Hearing God's Voice
I correspond with a lady with severe ME who is anxious to know how can she hear from God.
I am in an A Course In Miracles group and when a thread came up on the subject of how people hear God's voice I asked if I could reproduce their dialogue. I love the way the discussion encourages us to hear God in our own way. It is such a humble and loving conversation.
In my view, willingness is very important, as well as not insisting that guidance comes in any particular form.

Dear Father,
Dear Light,
I am willing to hear you.
I set aside time in silence today, a few minutes or whatever I choose to spend.
I trust that I am being sent people in my life who have answers for me. I understand that I may have answers for them whether in my words or simply in my presence.
I hear your answers in the songs I hear and programmes I listen to.
You are in my heart and mind and soul.
You speak to me through all things.
Amen.




And here are some beautiful words from A Course In Miracles.

"Let every voice but God's be still in me.

Father, today I would but hear Your Voice. In deepest silence I would come to You, to hear Your Voice and to receive Your Word...

Today we let no ego thoughts direct our words or actions. When such thoughts occur, we quietly step back and look at them, and then we let them go. We do not want what they would bring with them. And so we do not choose to keep them. They are silent now. And in the stillness, hallowed by His Love, God speaks to us and tells us of our will, as we have chosen to remember Him."
(W254, A Course In Miracles)

Here is the link to read more on site about hearing from God: Hearing The Voice For God.



Using The Release To Hear God's Voice
As you know, using the release (It's OK to... statements) is a key practice of forgiveness and acceptance for me.
The release is also a powerful way in which I receive God's guidance. Often a problem I am releasing judgement on seems unrelated to a question about which I have asked for guidance, but when I release I find something relevant. Let me give you an example.



He Just Isn't Listening! What Do I Do?
It's OK Not To Listen
A year or so ago, I set an intention to learn to do public speaking in order to be able to speak about my books. I asked God for guidance. Someone came into my life who is sometimes not a good listener.
It was quite extreme and I was finding it frustrating that what I was saying was not heard.
I practised the release. "It's OK not to listen."
It was not a coincidence that this problem/opportunity followed my request for guidance. If I am to give talks (and run a website) I need to be comfortable with people listening to me. Yet this is not a role I have been used to in the past.
In my family of origin I was the one who played the role of listening rather than the one who was listened to.
In the 18 years of illness, I was not saying much, so I was not being listened to.
This problem/opportunity/assignment was perfect for me.
God was guiding me to learn to feel comfortable with and manifest a world in which I am listened to. The problem gave me the opportunity to do the following affirmations:
I am worth listening to.
I am willing to be listened to.
God is listening to me.
And likewise I released judgement on the problem from various angles:
It's OK not to listen to someone (A capacity that is equally as important as being able to listen.)
It's OK to listen to someone. (Who are you choosing to listen to? – God or the ego. The voice that says you can, or the voice that says you can't? The voice that says you are or enormous value, or the voice that says otherwise?)
It's OK not to hear what someone is saying even though they say it to you over and over again.
Having released judgement on not listening, I was more willing to see the same behaviour in myself.
I asked God, "What is it you are saying that I am not listening to?"
I got an immediate answer.
"You are innocent."
Yikes, I can still feel my resistance to hearing that.
Also:
"He is innocent."
More comfortable for me and yet so so helpful to remember and recite silently in the moment of irritation!
So I hope that, for some of you who read it, this message will come as part of hearing God's voice today.
It's OK to listen to God.
It's OK to be listened to when you speak the truth.
It's OK to be heard when you speak the truth.



Are You Are Saying Right Now: I Need Someone To Listen To Me
I know that especially for those living with CFS/ME or other illnesses, it can be so hard to have little speech and yet have your words be ignored.
We don't have to agree with the world when it seems to say we are not worth listening to. The world is not the authority we choose to listen to. It's OK not to listen to the world.
We choose to listen to God who says that our words are of enormous importance.
We choose to call things that are not as though they are.
"…the God who gives life to the dead and calls things that are not as though they were." (Romans 4:17, NIV)
So if this is what you need to hear right now, then please let God talk to you through me.
Know this: You are worth listening to.
PS. The problem shifted in the world ;-) though I expect there might be further layers to go through!



A Visitor Contribution
A beautiful poem was submitted this month by Terry. It includes the following lines:
"So, help me, God, to know the truth: that just beyond my room,
There is a walless cosmos where there is no gloom or doom;
Just endless, timeless, formless love, that welcomes me to stay,
And instantly transports me to an 'a priori' day."
This spiritual poem will be a comfort to anyone who is standing in seeming darkness right now and is calling on the light. Thank you Terry.
Links relating to this edition of spiritual journey ezine that may be of interest:
Inspirational Speaker
For any of you who live locally, I am giving a talk in July in Swindon, UK. This one is on NLP and Faith. It will include reading from my book It's OK to Believe.



The Discomfort of Giving Up Family Roles When Living With Illness
I spoke in the above article about my role in my family of origin being that of listener not "being listened to".
I realised how important this idea of roles has been to me, so I wrote a couple of pages on the site about family roles we may have to give up when living with illness, and the books of John Bradshaw which introduced me both to Family Systems theory and inner child work. There are links there to buy these books from my amazon bookstore.



Prayer Request
Three people with severe ME/CFS have been in contact with the site recently who feel like life is just not worth living.
Can I ask you to please take a moment to hold them and anyone else who is reading this who needs this in God's love.
Please hold a place for their value at a time when they cannot "do" or physically help others. Our value does not lie in what we do. Our value cannot be lost. We are called by God's name. We – a self beyond the body - are as God created us.
We are innocent.
Pages on the site that help with this are I Choose Life and I am blessed and a blessing
Thank you for being blessed and a blessing,
With the Love we are,
Katherine



Katherine T Owen, Spiritual Author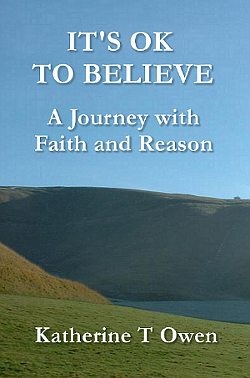 PS. Go here to share your own stories related to the Spiritual Journey Ezine, or to connect with others who are also subscribed....
PPS. Feel free to upload your photo when you submit your spirituality comment to the site. It is lovely to see what you look like.
PPPS. If you would like to help a-spiritual-journey-of-healing.com continue and blossom, can you let others know about the site? Sharing any of the pages on Facebook or Twitter would be a wonderful help. To do this, look for the link at the bottom of each page: "If you enjoyed this page, please click to share it with others." Or you can click on the icon for the social media you use. You are also welcome to forward this email to anyone you think may be blessed by reading it. Many thanks.
PPPPS. If someone has forwarded the spiritual journey ezine to you and you would like to receive it, please go to https://www.a-spiritual-journey-of-healing.com and enter your email on the home page – top right hand corner. Your details will not be passed on, and each email contains a link to unsubscribe should you wish to do so.