Contact Katherine T Owen
The spiritual website A-Spiritual-Journey-of-Healing is designed and run by myself - Katherine T Owen.
I am a poet, author and webmaster living in Swindon, England, UK.

The website provides companionship, guidance and validation on your journey with spirituality and healing.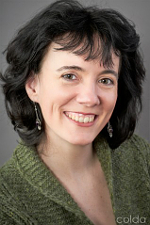 To Share Your Wisdom Or Give Feedback On The Site:
If you want to give feedback on this site, you can go to the spirituality forum, see what others have said, and add your comment. I would love to hear from you.
Thank you so much for the lovely comments and contributions. They mean a lot to me.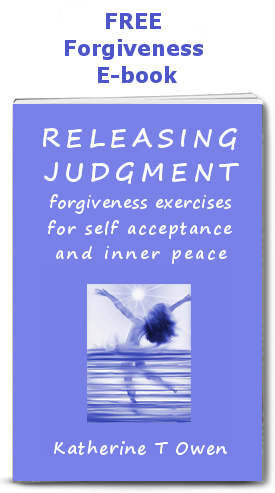 To receive Releasing Judgment, a FREE ebook
or just to keep in touch, sign in below.

Your email will definitely not be misused
and you can unsubscribe at any time.
With love, Katherine

To Contact Myself - Katherine T Owen - For Anything Else
I can't answer many of the enquiries or at least not in detail. Apologies for this.

You are more likely to get a reply if you ask a question in the spirituality forum- see link above.
You could for example ask, "Do you have any information on one of your websites about....". Then I can post the link to any relevant spiritual or healing articles.

I am very happy to connect on Facebook. However, I don't automatically accept a request unless we have mutual friends.

If you want to connect on Facebook, send a friend request and then post on my timeline to say that you liked this spiritual website (or my other website on ME/CFS) and that you would like to connect.
Or, drop me a line in the contact box to ask me to look out for your friend request.

If you do want to contact me personally, just fill in the box at the bottom of this page.

Any purchase of
an angel themed gift helps to pay for this website.
Abundant thanks, Katherine

How Can You Help A-Spiritual-Journey-Of-Healing.com?
Thank you so much for being a blessing to all those who find comfort, guidance and inspiration on this spiritual website.
One of my favourite prayer affirmations is: I am blessed and I am a blessing.
Thank you for blessing me with any help you give.
Thank you for being blessed by the site and thereby blessing me with your receiving.
1. Spread News Of this Spiritual Website
Share your favourite / favorite pages from a-spiritual-journey-of-healing with others who would receive spiritual guidance and companionship from this spirituality blog.
At the bottom of the page, you will find a selection of icons.
Click on the icon for the social media you use. You can also email the address for the page to a friend.

Follow me on Twitter and retweet your favourite pages to your followers.
2. Tell People About The Free Ebook
Let your friends know that they can receive the free forgiveness ebook - Releasing Judgment - Forgiveness Exercises for Self Acceptance and Inner Peace just by following this link and entering their email address in the box on the right of the page.
3. Buy Books by Katherine T Owen
When you buy the book It's OK to Believe, A Journey with Faith and Reason, I receive some money, and share the blessing of my faith with you and with anyone else you give the book to.
My book Be Loved Beloved is very affordably available on Kindle. And is in paperback at Lulu.com.

I will have more books upcoming.
4. Click on Adverts
When you click on any advert on the site, I receive a small commission. Please don't do so though, unless you have some interest in what they have to offer.
5. Buy A Book From My Recommendations
Books have been so important to me on my spiritual journey.
Whenever you buy a book from amongst my favourite spiritual books in the Amazon bookstore, I receive a small commission. You pay the same amount.
6. Receive a blessing

I know that many of you who use this spiritual website live with Severe ME/CFS. I know at least two of you rely on family or carers to read the website to you.
Please know that by receiving you are giving.
When you allow me to be a blessing to you, you are being a blessing to me.
When any of us engage in spiritual practices that open our minds and hearts to God, we are increasing God's access to ourselves and to the world.
So if, right now, you are fighting to keep your faith strong and your heart open, and are not able to contribute in a more earthly way, please know that you are doing something wonderful.
To stand in the dark of illness or difficulties and know that the truth is God's light is to help us all.
Thank you.


7. Let me know about Typos And Blips
By the way, I am always very grateful when someone lets me know about typos, or links naughtily taking you where they are not supposed to go.
If you are from the USA, watch out for the UK spellings of words. For example, practise (when a verb), behaviour, realise, judgement, saviour, humour, favourite, colour. :-)


---
Thank you so much for being here.
I bless you on your journey.
With the Love we are,
Katherine
Katherine T Owen, webmaster,
Author of Be Loved, Beloved (Kindle)
PS. When you submit a comment, your email details are not kept and so you are not kept informed of future additions to the site. If you wish to be kept informed, please sign up to the FREE ezine and FREE forgiveness ebook.
Move from Contact Katherine T Owen to How To Explore Your Spirituality (home page)


Receive daily inspiration...
Receive daily inspiration by putting
your favorite (favourite) quote on
an item you see daily around your home-
a mug, cushion, postcard, coaster, T shirt etc.
You will find my zazzle gift store at
zazzle.com/HealingStore.
Use one of my designs or start from a blank.

Thank you so much for supporting this website
www.a-spiritual-journey-of-healing.com
Katherine


My name is Katherine Owen.
Please respect my copyright as the author of this website.
I am delighted if you choose to share on social media, but please do NOT reproduce any of the contents of this page without permission.
© Katherine T Owen