Resistance To Change -
A Course In Miracles Quotes
Click here if you are looking for general advice to overcome resistance to change rather than to let go of resistance to God.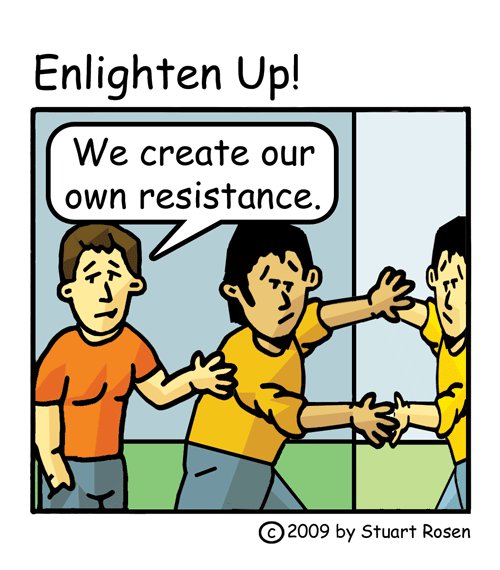 Contents for 'Resistance To God':
If This Is My World, Do I Really Want To Be In Charge?
A Prayer To Overcome Resistance To Change
A Course In Miracles Quotes, Resistance To God
IT'S OK TO EXPERIMENT WITH AN ALTERNATIVE BELIEF SYSTEM

The tapping summit runs from
25th Feb to 8th March 2019.
I listen every year and recommend it soooo highly.

With my love, Katherine
IT'S OK TO APPLY YOUR CHOSEN BELIEF-SYSTEM WHOLE-HEARTEDLY
My Personal Journey to Overcome Resistance To God

(includes a poem about overcoming resistance)
ACIM FORUM - SHARE Your Experiences of A Course In Miracles
A List of A Course In Miracles Articles On a-spiritual-journey-of-healing.com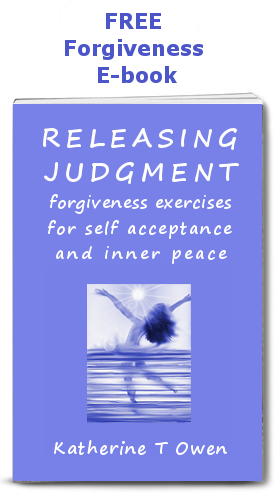 To receive Releasing Judgment, a FREE ebook
or just to keep in touch, sign in below.

Your email will definitely not be misused
and you can unsubscribe at any time.
With love, Katherine

If This Is What My World Looks Like, Do I Really Want To Be In Charge?
Our resistance to change spiritually can be great. We don't want to allow God to be in charge of our lives.
As a student of A Course In Miracles I became increasingly aware that I was being led in a very real way to let go of looking to the world for happiness.
My world was horrible at the time – I was living with illness and inadequate care. Life was about survival – trying to get enough food in my body each day to stay alive. I was usually frightened and frequently upset.
You would think that in this situation I, of all people, would have let go of my resistance to the change of putting God in charge of my life.
Sure it had diminished.
I was willing to know a different reality and had made a commitment to spiritual practice.
Even so, I felt a huge resistance to God being in charge.
Although it was not consistent with my belief in an all-loving God, I had the idea that if I handed my life over, I would be asked to do something even more difficult.
This was not illogical. After all, my circumstances had got more difficult since I made a commitment to the spiritual journey. I seemed to have lost so much and I was clinging to the little I had left.
I also resisted the idea of no longer looking to the world to be my source of happiness.
But I was willing. So each morning I would say a short prayer that went something like this:
A Prayer To Overcome Resistance To Change
God, I hand over my life to you, 
Take the problems of the day and show me the gift behind them.
Take the joys of the day so that I may see You in them and my joy may be all the greater.
Dear God, I know I might take the day back into my hands, so please guide me to do otherwise.
Please guide me to look to you to be my strength.
Please guide me to trust you for the solutions. Amen.
Amen
A Course In Miracles quotes On Resistance To God
The following A Course In Miracles quotes appear in my book, IT'S OK TO BELIEVE, A Journey with Faith and Reason. In case you own the book and want to look up the accompanying inspirational poems, I include the headings of the chapters they appear in, along with the titles of the poems.
These ACIM quotes are about our resistance to God.
Resistance to change is very natural when we consider that we identify ourselves as being a body.
Spirituality – expressed in both the Bible and A Course In Miracles says the body is of little significance and our identification with it will be lost along the way.
In a very real sense then, the spiritual journey takes us through the death of a separate physical identity to be born again into a spiritual identity.
One of the reasons we resist change is because we fear death.
HAVE WE BEEN BRAINWASHED?
Much of our resistance to change comes from the fact that we have been brainwashed to believe that we are physical beings. We resist beliefs that are unfamiliar and lead us to feel different from those around us.
Their World View
"If you do not know what your reality is, why would you be so sure that it is fearful… All this could mean is that you are arbitrarily associating something beyond your awareness with something you do not want… You have set up this strange situation so that it is impossible to escape from it without a Guide Who does know what your reality is."
(T-9.I.3, A Course In Miracles quotes)
An Intelligent Realisation
"Many stand guard over their ideas because they want to protect their thought systems as they are, and learning means change. Change is always fearful to the separated, because they cannot conceive of it as a move towards healing the separation. They always perceive it as a move toward further separation, because the separation was their first experience of change."
(T-4.1.2, A Course In Miracles quotes)
More Truth?
"…consider this; which is more likely to be right? The Voice that speaks for the Creator of all things, Who knows all things exactly as they are, or a distorted image of yourself, confused, bewildered, inconsistent and unsure of everything?"
(W-186.12, A Course In Miracles quotes)
Your Choosing
"We practice coming nearer to the light in us today. We take our wandering thoughts, and gently bring them back to where they fall in line with all the thoughts we share with God. We will not let them stray. We let the light within our minds direct them to come home." 
(W-188.9, A Course In Miracles quotes)
IT'S OK TO EXPERIMENT WITH AN ALTERNATIVE BELIEF SYSTEM
If we really are at choice we will feel free to experiment with a different belief system. When we see results, our resistance to change diminishes quite naturally.
Try It
"Some of the ideas the workbook presents you will find hard to believe, and others may seem to be quite startling. This does not matter. You are merely asked to apply the ideas as you are directed to do. You are not asked to judge them at all. You are asked only to use them. It is their use that will give them meaning to you, and will show you that they are true."
(W-in.8, ACIM quotes)
Suppose
"To learn this course requires willingness to question every value that you hold. Not one can be kept hidden and obscure but it will jeopardize your learning. No belief is neutral. Every one has the power to dictate each decision you make."
(T-24.in.2, ACIM quotes)

IT'S OK TO APPLY YOUR CHOSEN BELIEF-SYSTEM WHOLE-HEARTEDLY
Is it reasonable to expect results from a new way of thinking if most of the time we still practise our old beliefs? To see results and overcome our resistance to change, we need to commit ourselves to really practising the new belief system.
It Is Obvious
"The ego will make every effort to recover and mobilize its energies against your release. It will tell you that you are insane, and argue that grandeur cannot be a real part of you because of the littleness in which it believes."
(T-9.VIII.4, ACIM quotes)
My Personal Journey to Overcome Resistance To Change.
How Do I Give My Life To God?
My resistance to change was such that I couldn't say, "God, I give you my life," and mean it.
However, I could say and mean, "God, I give you this moment."
And what is life if not a series of moments?
So, I started repeating the following spiritual quote over and over throughout the day, especially if I felt distressed.
"This holy instant would I give to You.
Be You in charge. For I would follow You,
Certain that Your direction gives me peace."
(W-361, A Course In Miracles quotes)

This was an important quote in overcoming my resistance to change. It helped me let go of trying to solve my problems in my own strength.
Instead of trying to force myself to let go of resistance to change,
I recognised my resistance
I accepted my resistance
I handed over my resistance.
As a result of saying this quote over and over, I experienced an increasing sense of peace.
One day, I was able to say with sincerity and joy,
"Dear God, I give you my life."
Suddenly, it seemed very obvious. After all, how can I know what to do?
From that moment, the spiritual journey really started to speed up!
I type this now and smile. It is no longer a change to put God in charge of my life.
I know the joy of spiritual surrender. There is nothing to resist.
And now for your turn to comment or share your own experiences of A Course In Miracles...
Share About Your Journey With
A Course In Miracles
Share anything about your journey with ACIM
How did you find it?
How did it change things for you?
What are the challenges?



What Other Visitors Have Said About ACIM
Click below to see contributions from other visitors to this page...

---
(I apologise for the absence of the apostrophe in the phrase A Course In Miracles' quotes. Apparently most of you do not put it in, so the Search Engines would not help you to find this page!)
Click here to read lovely things readers have said about my book, It's OK to Believe, A Journey with Faith and Reason
Please respect the author's copyright. I am delighted if you choose to share on social media, but please do NOT reproduce any of the contents of this page without permission.
© Katherine T Owen