Spirituality Blog - Practical spiritual and healing advice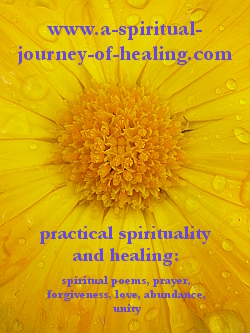 Scroll down to see the latest spirituality blogs on this website.... Or continue for an introduction to the website.
Welcome! This spirituality blog shares practical advice for the journey of faith and healing.
Many pages will interest anyone going deeper in their faith commitment and exploration.
You will find articles on prayer, meditation, forgiveness, abundance, love and finding peace.
Other pages are especially relevant to those of you living with illness or difficulties.
Many articles help you with self acceptance and with learning to draw on a strength beyond yourself. There are articles on psychology self help, including those to help you heal the past.
I was bedbound for 14 years with severe CFS / ME. By learning to depend on God, I survived and recovered to walk and talk again.
My journey of faith and healing continues.
There is one page devoted to CFS blogs but all other articles on living with illness apply to any of the chronic illnesses.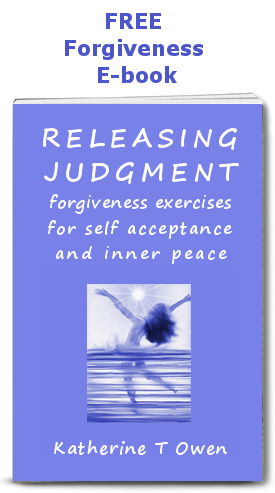 I am a Christian Mystic, a student of A Course In Miracles and an NLP practitioner.
I have a passion for celebrating the unity of experience of God, found in both the spiritual and religious. I promote unity consciousness.
I have been running the website since 2010. It contains about 200 articles along with a similar number of visitor contributions.
I still consider myself a novice in the world of the internet which I only accessed in 2009 after my vision improved. It has been a steep and enjoyable learning curve!

The blogs below show you the most recent information added to or updated on A-Spiritual-Journey-of-Healing.com.
The spirituality blogs include submissions of spiritual poems by visitors to a-spiritual-journey-of-healing.com.
Thank you for being here.
Whether for today, or in the years to come, it is a joy to be a part of your journey –
THE Journey without distance to the place we have never left.
God loves you and blesses you.
With the Love we are, will be and always have been,
Katherine
Katherine T Owen, poet and author
Move from Spirituality Blog to read about Katherine's book, It's OK to Believe
Mar 22, 2020
Church online for those social distancing
For those social distancing or self isolating and unable to get to church, you can attend MASS online on this link.

(I have been mostly housebound since last June. I feel like a reluctant trend setter ;-) )

Search online for other denominations and faiths or for mass in your own country. These are in the UK and Ireland.

Some of course may be cancelled, so set up a couple and check in 5 minutes early.
Some on this link are abbeys and convents so they are bound to carry on.
Even if they are in lockdown they will be in it together.

Apply your spiritual practice. Rest in the knowledge that Love is. Be still and know.
You can do this and you are helping. We are one.

Love, peace and joy to your Sunday <3

Continue reading "Church online for those social distancing"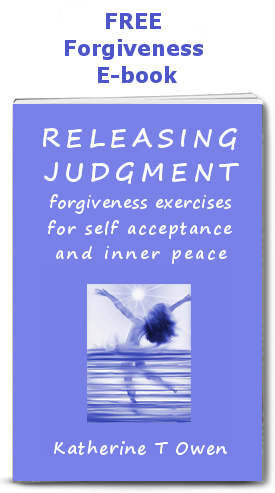 To receive Releasing Judgment, a FREE ebook
or just to keep in touch, sign in below.

Your email will definitely not be misused
and you can unsubscribe at any time.
With love, Katherine

Receive daily inspiration...
Receive daily inspiration by putting
your favorite (favourite) quote on
an item you see daily around your home-
a mug, cushion, postcard, coaster, T shirt etc.
You will find my zazzle gift store at
zazzle.com/HealingStore.
Use one of my designs or start from a blank.

Thank you so much for supporting this website
www.a-spiritual-journey-of-healing.com
Katherine


My name is Katherine Owen.
Please respect my copyright as the author of this website.
I am delighted if you choose to share on social media, but please do NOT reproduce any of the contents of this page without permission.
© Katherine T Owen