SPIRITUAL QUOTES

Contents List for Spirituality Quotes
How do quotes from spiritual books benefit and help us?
Tips on how to use spirituality quotes
A list of spirituality quotes on a-spiritual-journey-of-healing. Click through to find quotations on your chosen topic.

Why do the spiritual quotes in my books (author Katherine T Owen is the writer of this website) come only from The Bible and A Course In Miracles?
1. Spiritual Quotes Train our Minds To Allow God Access
Spiritual verses from holy books can train our minds and spirits to allow God to talk to us directly.
We meditate on the words and fall through the gaps into a first-hand experience of His love and wisdom.
2. Spirituality Quotes Help Us Claim a New Reality
Spiritual quotes can also be used to claim a reality we do not yet experience.
This can be an extremely powerful practice if the words from our holy book are taken as a promise from God.
This is the same process which is operating in "the Law of Attraction".
We set out to guide our chattering thoughts away from our current situation and instead practice thoughts that are aligned with our desired outcome.
We call a new aspect of life into being.

Claiming scriptures has been a huge part of my journey to survive and recover from 14 years of severe illness with ME/CFS.
3. Spirituality Quotes Give Spiritual Food On Our Journey
Just as we need to feed ourselves physically, so we need spiritual food.
We can set aside time each day to use spirituality quotes to raise our faith for peace in a particular situation.
Or simply to feed our spiritual connection.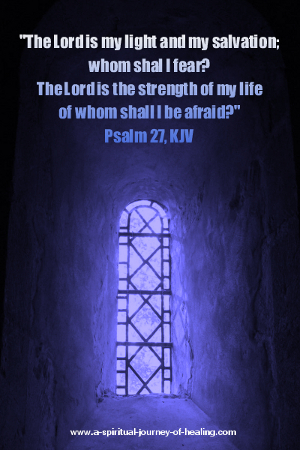 4. Spirituality Quotes Validate Our Own Spiritual Journey
Help a friend affirm their innocence.
Click to PERSONALIZE and
BUY the A Course In Miracles card from the USA.
*3 different sizes*
from the UK Zazzle HealingStore

from Zazzle HealingStore Canada

*Also from many other different countries*
See all the categories in my Zazzle HealingStore
PS Thank you for contributing towards the cost of this website :-)

In some ways, I am glad I did not read the Bible or ACIM so much in the years when I was most deliberately allowing myself to hear God's voice and channel it through my poetry.
It was such a joy and a validation of my journey to read these books later and find spirituality quotes that matched my own spiritual adventures and insights.
I knew I was on a journey. But these texts let me know that I was on The Journey - the journey we are all on.
We are all listening to the one voice.
When you read spiritual quotes, you may get that aha feeling!
Something resonates with you. You know the truth of it.
Knowing someone has walked the path before you helps you to keep walking the spiritual path.
How To Use Spiritual Quotes
It took me many years to start to read great benefit from spirituality quotes.
Due to illness, I was forced to spend huge amounts of time in silence. I couldn't read much or do much and silent still pastimes were hard to find.
I eventually realised that spirituality quotes and prayers were a perfect way to discipline my thoughts and to use the time well.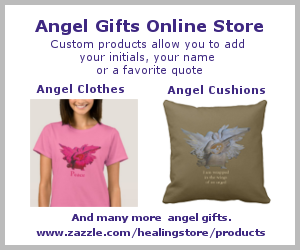 Any purchase of
an angel themed gift helps to pay for this website.
Abundant thanks, Katherine

A list of spiritual quotes by topic on
a-spiritual-journey-of-healing
Spiritual quotes from both The Bible and A Course In Miracles appear in many articles on this blog.

I very much believe there are many paths to God.
Indeed, for a number of years I was not committed to any particular path. Why then have I included only spiritual quotes from the Bible and ACIM?
1. My knowledge of other spiritual texts is more limited.
2. I have moved forward more consistently on my spiritual journey since focussing on only two paths which, for me, are compatible. The spiritual journey is not easy. If we keep switching between paths, there is a risk we will circle the base of the mountain without ever going up. Both through ACIM and the Bible, I follow Jesus.
3. With regard to reading Bible verses, I have experienced unexpected benefits that I believe others might share.

I have become aware of how much the Bible underpins British society. As I have learned to admire and love it, I feel I have not just made peace with Christianity, but also – to some extent – with my history and culture.
This may be true for anyone in a country based on Christian principles. It may be all the more important for someone whose culture has suffered at the hands of Christianity.
At the moment, the Bible triggers many people who have difficult experiences of religion growing up or who have been prejudiced by the media. The Bible is not in fashion!
It is currently more fashionable in the West to read Buddhist quotes or Hindu verses, though the readers do not feel the need to consider themeselves Buddhist or Hindu.
I hold a place for a time when people feel free to read the Bible whatever their spiritual path. It is an amazing book.
I spent years doing general affirmations - I still do so.
However I find that claiming health and claiming abundance through bible verses is far more effective. I experience these words as having an innate power.
When I read these bible quotations I have a sense of joining my mind with all those millions who have said them down the milennia as well as all those who claim them now.
4. With regard to the spiritual text of A Course In Miracles, many people have not yet heard of this wonderful book and/or may be equally prejudiced against it. It has been a huge gift on my spiritual journey. It is my pleasure to introduce it to you.

Click here to read Readers' comments on my book, It's OK to Believe

Click here to VIEW or BUY It's OK To Believe
Visit the Home Page - Practical Spirituality and Healing
Receive daily inspiration...
Receive daily inspiration by putting
your favorite (favourite) quote on
an item you see daily around your home-
a mug, cushion, postcard, coaster, T shirt etc.
You will find my zazzle gift store at
zazzle.com/HealingStore (USA)

Use one of my designs or start from a blank.

zazzle.co.uk/HealingStore (UK)

Thank you so much for supporting this website
www.a-spiritual-journey-of-healing.com
Katherine


My name is Katherine Owen.
Please respect my copyright as the author of this website.
I am delighted if you choose to share on social media, but please do NOT reproduce any of the contents of this page without permission.
© Katherine T Owen