Spiritual Quotes about Rest

Spiritual Relaxation Techniques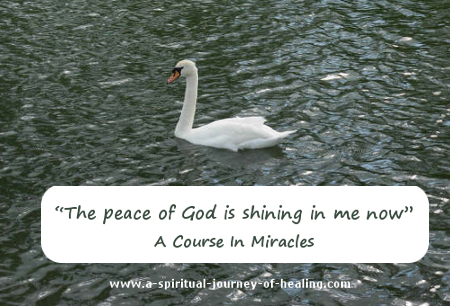 Among my favourite spiritual quotes about rest is this simple powerful lesson from A Course In Miracles:
I rest in God.


To rest in God is to let go for a moment of believing that change can only come from DOING something.
We enter into God's rest.
We spend time in that place where everything is ALREADY DONE.
We relax.
I rest in God.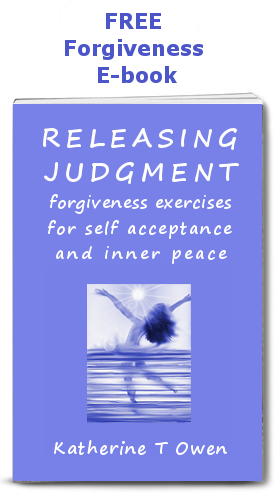 To receive Releasing Judgment, a FREE ebook
or just to keep in touch, sign in below.

Your email will definitely not be misused
and you can unsubscribe at any time.
With love, Katherine

Here is more of the lesson from A Course In Miracles on resting in God:
"'I rest in God.'
This thought will bring to you the rest and quiet, peace and stillness, and the safety and the happiness you seek.
'I rest in God.'
This thought has power to wake the sleeping truth in you, whose vision sees beyond appearances to that same truth in everyone and everything there is....
'I rest in God.'
Completely undismayed, this thought will carry you through storms and strife,
past misery and pain,
past loss and death,
and onward to the certainty of God.
There is no suffering it cannot heal.
There is no problem that it cannot solve.
And no appearance but will turn to truth before the eyes of you who rest in God.
This is the day of peace.
You rest in God, and while the world is torn by winds of hate your rest remains completely undisturbed.
Yours is the rest of truth.
Appearances cannot intrude on you."
(W-109, A Course In Miracles quotes)
Wow! Saying it allows me to breathe more deeply.
I am setting an intention to remember this quote next time I feel upset about something!
I rest in God.
Even when my circumstances tell me I have every reason to be upset...
I rest in God.
Even when my feelings are anything but calm...
I rest in God.
Even if I am using the quote as an excuse to tell myself I should feel more restful!....
I rest in God.
I plant a seed of restfulness, and choose to believe that it will bear fruit :-)
I rest in God.
Spiritual quotes about rest from the Bible:
"Come unto me, all ye that labour and are heavy laden, and I will give you rest.
Take my yoke upon you, and learn of me; for I am meek and lowly in heart: and ye shall find rest unto your souls.
For my yoke is easy, and my burden is light."
(Matthew 11:28-30, KJV Bible spiritual quote about rest)
"For he that is entered into his rest, he also hath ceased from his own works, as God did from his.
Let us labour therefore to enter into that rest."
(Hebrews 4:10-11, KJV esword)
"And He said, "My presence shall go with thee, and I will give thee rest.""
(Exodus 33:1, KJV Bible quote)
"Return unto thy rest, O my soul; for the LORD hath dealt bountifully with thee."(Psalm 116:7, KJV Bible quote)
"Thus says the LORD:
Stand by the roads, and look,
and ask for the ancient paths, where the good way is;
and walk in it,
and find rest for your souls."
(Jeremiah 6:16, NIV Bible quote)

Bible quotes for insomnia

For those of you with insomnia, here are some spiritual quotes to claim a good night's sleep:
"I lie down and sleep; I wake again, because the LORD sustains me."
(Psalm 3:5, NIV Bible verse)
"In peace I will lie down and sleep, for you alone, LORD, make me dwell in safety."
(Psalm 4:8, NIV Bible verse)
Other articles on this website relevant to Spiritual Quotes about Rest

Move back to 10 tips for finding peace
Please respect the author's copyright. I am delighted if you choose to share on social media, but please do NOT reproduce any of the contents of this page without permission.
© Katherine T Owen