Stories of Healing in the Bible

We are worthy of healing, How to believe for healing
...See also a page related to Healing In The Bible - I Choose Life


You Can Affirm You Are Worthy Of Healing Even When Your World Seems To Say You Are Worthless
When you are ill, it is natural that your self confidence is affected.
It is important to deliberately affirm your worth in a time of illness.
The following healing in the bible - the story of Hezekiah - can help.

"In those days was Hezekiah sick unto death.
And the prophet Isaiah the son of Amoz came to him, and said unto him,
Thus saith the LORD, Set thine house in order; for thou shalt die, and not live.
Then he turned his face to the wall, and prayed unto the LORD, saying,
I beseech thee, O LORD, remember now how I have walked before thee in truth and with a perfect heart, and have done that which is good in thy sight. And Hezekiah wept sore.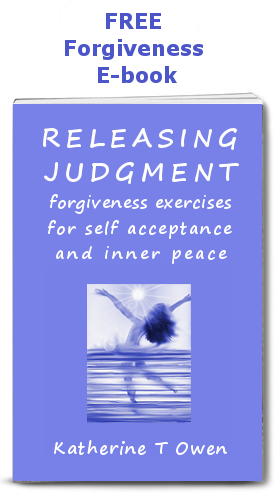 To receive Releasing Judgment, a FREE ebook
or just to keep in touch, sign in below.

Your email will definitely not be misused
and you can unsubscribe at any time.
With love, Katherine

...And it came to pass, afore Isaiah was gone out into the middle court, that the word of the LORD came to him, saying,

Turn again, and tell Hezekiah the captain of my people,
Thus saith the LORD, the God of David thy father,
I have heard thy prayer,
I have seen thy tears:
behold, I will heal thee:
on the third day thou shalt go up unto the house of the LORD.
And I will add unto thy days fifteen years;
and I will deliver thee and this city out of the hand of the king of Assyria;
and I will defend this city for mine own sake, and for my servant David's sake."
(2 Kings 20:1-6, KJV esword)

Let us look at this wonderful example of healing in the bible.
Hezekiah is going to die. What change brings healing in Hezekiah?
Hezekiah does not take the sickness to mean that he is not a worthwhile person. Instead, he affirms his own worth.
"O LORD, remember now how I have walked before thee in truth and with a perfect heart, and have done that which is good in thy sight."

In one Bible translation I have read, it says "God changes his mind [about Hezekiah]" and heals him.
I do not believe in a God who changes his mind.
I do believe that we can change our minds and thereby allow God access to heal us.

So many of us believe we are not worthy of God's attention or perhaps of anyone's. When we are living with illness, and especially if we don't get the support we need, the world can seem to agree with us.
Perhaps we even wonder if illness is a punishment from God.
This example of healing in the bible lets us know that in times of trouble it is so important to affirm our self worth and value and believe that God wants to heal us.
If you don't feel (like Hezekiah) that you have done good things, then please know that you don't need to deserve healing. You are entitled. Let God tell you that you are beautiful because God is the unchanging essence of who you are.
Another prayer for self worth is found in the article: I am blessed and a blessing.
Below is another bible verse which encourages me to raise my self confidence (and claim healing regardless of what the symptoms or doctors say):

"And be not conformed to this world: but be ye transformed by the renewing of your mind, that ye may prove what is that good, and acceptable, and perfect, will of God."
(Romans 12:2, NIV)

The world of sickness in which we find ourselves does not prove the acceptable and perfect will of God.
Let us renew our minds.
Let us practise belief in a God of health and abundance
Let us give Him/Her access to move this world towards being the kingdom of God; a kingdom where there is only health.
So if belief is necessary for healing, how do you believe healing can take place? How do you learn?

This is the story of healing in the Bible where a father asks for healing for his son. It is an example of absent healing since his son is elsewhere at the time.

""But if you can do anything, take pity on us and help us."
" 'If you can'?" said Jesus. "Everything is possible for him who believes."
Immediately the boy's father exclaimed, "I do believe; help me overcome my unbelief!""
(Mark 9:22-24, NIV)

I found this example of healing in the bible so helpful and comforting. I had been ill for many years. I did not have a situation that allowed me to rest and have a chance to recover in the natural way of things.
These and other circumstances made it hard to believe that God could heal me.
The father does not have total faith that Jesus can heal his son. Yet still his son is healed.

This is a simple prayer for healing that we can say to ask God to teach us how to believe for healing.

What does the story of healing in the bible about the father asking for his son teach us about what to do to allow Jesus to heal us?
The man brings himself to where Jesus is. He makes the effort.
He asks for help
He is motivated by love. He loves his son and wants his son to live.
He is willing to believe and asks God to help him believe.

Questions For Healing
Stop and answer the following:
Will you ask Jesus to come to you?
Will you ask Jesus for help?
Do you love yourself enough to want to receive healing?
Do you believe that healing would be good for you?
Are you willing to believe that God or Jesus can heal you?

If you answered yes to these questions of faith, you may want to stop and say the following short prayer for healing:

Prayer for Healing And Faith

Dear God,
I am willing to have total faith that you can and will heal me.
I want to have total faith, I choose faith.
And so I say:


I have total faith that you can and will heal me.
I believe.
Heal me of my unbelief.
Thank you God.
Amen.

If you relate more to Jesus as the healer then ask Jesus for healing.
This prayer for healing can also be said to raise your faith for healing for another person. I have just said this prayer for a friend.

Perhaps someone has sent you to this article after telling you that they have just said this prayer for healing for you.

Some people talk of learning self healing from the Bible or elsewhere.
Some talk of learning how to allow God to heal us.

For myself, I use the language that through faith for healing, faith in God and mind discipline, I create a space within which God can heal me.

Stories of healing in the bible let us know that we can play an active part in our healing. In this sense it is self-healing.
Our actions, faith and belief then allow God to heal us.
So for me it is God healing and self healing.

---
Articles relevant to healing in the bible

Move from Healing In The Bible to a List of Healing Scriptures including more examples of healing in the bible.
Please respect the author's copyright. I am delighted if you choose to share on social media, but please do NOT reproduce any of the contents of this page without permission.
© Katherine T Owen