Healing Scriptures


You Are Healed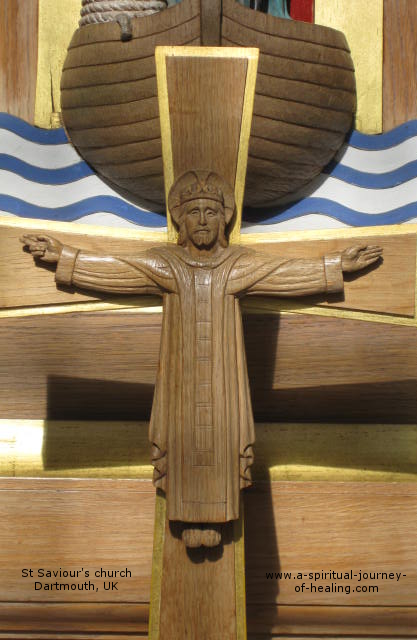 ...Continued from Page 5 of Healing Scriptures


Contents For This Spirituality Article on Healing Bible Verses:
Click on the links or scroll down through the article.

Whether from the crucifixion or the resurrection, you are healed. It is done.
Powerful Healing Scriptures
So How Do You Believe For Healing?
Relevant articles

You Are Healed Now - You Don't Have To Wait
You may ask: How long do I have to wait for healing?
You don't have to wait. You are healed right now. This is a really important idea in receiving your healing, and there are many healing scriptures that can strengthen your belief that it is so.
The healing is done.
Did Jesus conquer illness through the resurrection and/or crucifixion or not?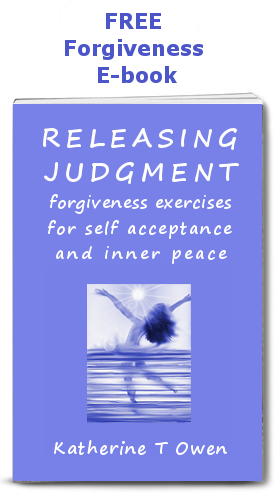 To receive Releasing Judgment, a FREE ebook
or just to keep in touch, sign in below.

Your email will definitely not be misused
and you can unsubscribe at any time.
With love, Katherine

Perhaps you think Jesus didn't quite manage it.
Perhaps you think you need to be a better person to receive healing.
Perhaps you think there is a ritual you need to engage in, a process you need to go through to be healed.
No. There is nothing.
Jesus either did it or he didn't.
So, you are healed.
We are healed.
"by whose stripes ye were healed."
(1 Peter 2:24, KJV esword)
Whether from the crucifixion or the resurrection, you are healed. It is done.
Personally, I take this healing bible verse in a different way from many Christians.
For me, my healing comes not from the crucifixion (the stripes), but from the attitude of love and forgiveness that Jesus held whilst on the receiving end of this seeming attack.
I believe Jesus' attitude allows the resurrection to take place -
his sinking into the reality of God

his choice to continue to love and forgive

his choice to believe in a God of love

his willingness to believe that God still loved him even when circumstances suggested otherwise.
When we hold the same attitude it allows our resurrection to take place.
And we have an advantage over Jesus.
We don't have to be the first to do it.
We know it is possible. We have a role model that it is possible.
We have Jesus, seated with the Father, to give us his peace and his strength.
(Scroll down for one of the healing scriptures which encourages us to claim healing in Jesus' name.)
Whichever your interpretation, the message is that you are healed.
You are healed because a sacrifice was made on your behalf.
Or, you are healed because Jesus has held to love in the middle of pain, and because he has done it, so can you.
Or, you are healed because Jesus is seated at the right hand of the father and you can claim healing in his name.
Powerful Healing Scriptures
For many Christians... By his stripes you were healed.... is the most powerful of healing scriptures.
So what does this mean? Am I saying that you can be healed in this moment?
Yes, I am.
Personally, I was not capable of that kind of faith until the moment when I was.
But you may be.
In his book Healing The Sick (see more below), TJ Osbourn talks of people who literally cast off an illness on the strength of this single healing scripture. But for many of us it is a longer journey.
"by whose stripes ye were healed."
What does this mean for those of us who do not see immediate recovery? It means that we are already healed and it is for us to hold out in faith for healing to be manifested.
When we feel symptoms, we say:
"we walk by faith, not by sight"
(2 Corinthians 5:7, KJV esword)
In that moment, we can believe these healing scriptures or the symptoms.
Which do you believe now?
Which do you choose to practise believing from now on?
We are not waiting for God to heal us.
It is finished.
It is done.
God is waiting for us to accept the healing.
So How Do You Believe For Healing?
So how do we believe for healing?
One way we can do this is by claiming these healing scriptures over our lives.
In the face of evidence to the contrary, we choose to believe we are already healed. This choice creates a space within which God can work in our lives to allow the healing to become manifest.
Go here to see another scripture on immediate healing, and read more about claiming the belief: I can recover immediately.
Click For A List Through To More Powerful Healing Bible Verses
To claim healing through healing scriptures, there is an excellent book available: Healing The Sick by T J Osborn. It played a part in raising my faith for healing.
This book assumes that you find truth in the Bible and that you are willing to believe Jesus heals today - it is full on Christianity, so it will not be for everyone who comes to these pages.
Two Christians I know found it simplistic and preachy at first. They then "just happened" to look at it at a later date and it helped them build their faith for healing. One went on to receive dramatic healing. Another received significant healing.
Click though to buy Healing the Sick from the Amazon online bookstore.

Hopefully the link above will take you through to your local store. My apologies if not.
Any time you buy an Amazon book through this website I get a small commission which goes towards running the website. (You pay the same price).
Thank you so much.

We Have The Power To Heal
We can be hesitant to believe that we have the power to heal. But many healing scriptures encourage us to hold that belief.
"Verily, verily, I say unto you, He that believeth on me, the works that I do shall he do also; and greater works than these shall he do; because I go unto my Father."
(John 14:12, KJV esword)
There are many, many examples of Jesus healing in the Bible. This verse lets us know that we are to continue that work.
"And whatsoever ye shall ask in my name, that will I do, that the Father may be glorified in the Son. If ye shall ask any thing in my name, I will do it."
(John 14:13-14, KJV esword)
This healing scripture gives us courage to ask for healing in Jesus' name.
Here is another short prayer for health:
Prayer For Health
Dear Jesus,
You say that if we ask anything in your name, you will do it.
In your name, in the name of Jesus, I claim my healing now.
Thank you Jesus.
Thank you God for the health in my body.
I receive it now.

Amen.
Return to List of Healing Beliefs
Someone Else Can Help Us Receive Our Healing Today
You may ask: Where in the Bible does it say that... ....I can claim healing for others?
...others can claim healing for me? -
You may ask: Can someone help me receive my healing today?
"And these signs shall follow them that believe; In my name ...
if they drink any deadly thing, it shall not hurt them;
they shall lay hands on the sick, and they shall recover."
(Mark 16:17-18, KJV)
This is a powerful healing scripture. "...these signs shall follow them that believe".
Not only those who believed Jesus then and there had the power to heal, but those who believe in him no matter when.
Do you know anyone who believes and is willing to lay hands on you for your healing? If so, then ask them to do so. They may not be confident enough to offer, but they may be very happy to do so if you ask.
And if you do not know someone personally, then you could find a Christian church that believes in and practises healing and contact them. Or there may be another healing modality that works for you.
Relevant articles

Return to page 1 of Scriptures On Healing


Please respect the author's copyright. I am delighted if you choose to share on social media, but please do NOT reproduce any of the contents of this page without permission.
© Katherine T Owen