Christian Poems –
Spiritual Poems using Bible Language or Symbols
Religious Poems - Christian Poems
Many poems by visitors on other pages of this website can also be called Christian poems since they are written by Christians on their spiritual journey.
This page however favours poetry which uses Bible language or refers to Christian stories from the Bible or to doctrines that I consider to be specifically Christian.

Much of the Bible is itself poetry, including the beautiful "The Lord is my Shepherd" so it is not surprising that so many of us Christians find our praise, worship and gratitude for God pouring out as words onto the page.

A word about my preference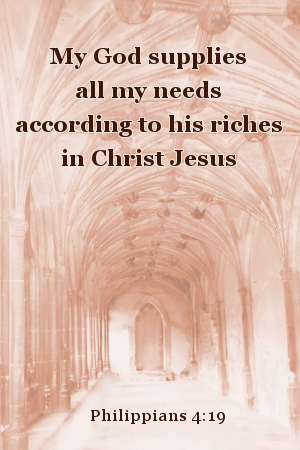 St Paul says: "Without the resurrection the cross is nothing" and I agree.

I personally relate less to poems which speak of salvation only through the crucifixion and I am less likely to publish such poems.
I left the church for many years because I felt guilty that Jesus died for me. He was my friend and he died. Clearly I misunderstood. But I think this teaching is easily misunderstood when received in childhood.

The teaching of salvation only through the cross is a common Christian teaching which works to bring many people closer to God.
Many Christian websites will be happy to publish such work.

Also, through Christianity, I find a God of Love not punishment. There are poems that I have chosen not to publish because they speak of sin and punishment in a way which does not speak of the God I know.

If you are submitting a poem and wish to know if I am likely to publish it, please read more of this website to know more about my spiritual beliefs and spiritual practice.

Please do not take it as a reflection on your words if I do not publish your poem. They are your words and they are truly precious in their acknowledgement of your journey to let God love you.

Room for differences

Although I see myself as a Christian, the Chrisitian poems published here are NOT necessarily in line with my own beliefs. 
Sometimes, I have been touched by the poet's spiritual journey with Christianity. 
Other poems have provoked thought in me, and through expressing their different beliefs have clarified my own. They have served me and I thank the poet.


---
Some Poems with Christian themes on this website
(others are listed below)

A Poem By Thomas Traherne- The Improvment (not a spelling mistake!)

Christian Garden Poems
The Rose is found on the page, Spiritual Poems about Flowers
Amazing Extracts - but long poems! - from a Rhyming Bible Poem Recounting the Gospel of St Matthew
These may be suitable as children's poems about Jesus.

The Resurrection - a Bible Poem
An extract is shown below...

"The day after the Sabbath in the early morning gloom
The two Marys went together to look at Jesus' tomb.
There was a violent earthquake and the stone went rolling back
For an angel of the Lord came down, and on the stone he sat.
Click to read  more of this resurrection poem.
Articles relevant to Christian poems

Other Relevant :
Slow me Down Lord prayer poem, with discussion by the visitors to this website about the origin of the poem.

Christian Interfaith Quotes

Read Spiritual Poems by the author of this site

Move from Christian poems to Inspirational Poems by other visitors to a-spiritual-journey-of-healing.com - these include poems about Jesus and poems about God.
Christian Poems Submit

Apologies, I am taking few submissions of visitor's Christian Poems on a-spiritual-journey-of-healing.com at the moment.
I am concentrating on my own writing.
If you want your Christian poem published, please see the guidelines here for submitting spiritual poems and then return to this page to submit your poem in the box below.

---
Do You Have A Christian Poem To Submit?
Do you have a Christian poem you would like to see published online?
Do you want to share your revelations, insights, and words from God to be a blessing to others?
What Other Christian poets have written
Click below to see Christianity poems from other visitors to this page...

Receive daily inspiration...
Receive daily inspiration by putting
your favorite (favourite) quote on
an item you see daily around your home-
a mug, cushion, postcard, coaster, T shirt etc.
You will find my zazzle gift store at
zazzle.com/HealingStore (USA)

Use one of my designs or start from a blank.

zazzle.co.uk/HealingStore (UK)

Thank you so much for supporting this website
www.a-spiritual-journey-of-healing.com
Katherine


My name is Katherine Owen.
Please respect my copyright as the author of this website.
I am delighted if you choose to share on social media, but please do NOT reproduce any of the contents of this page without permission.
© Katherine T Owen